Versace Home IV behang Barocco Metallics 36692-2
Versace Home IV behang
Artikelnummer: 36692-2
Afmetingen: 10M lang x 70CM breed
Patroon: 32CM
Kleur: roze
Lijmadvies: Perfax roze
Kwaliteit: vliesbehang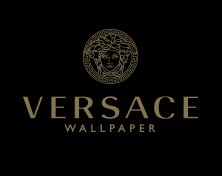 Versace Home IV
De thema's:
La Scala del Palazzo
Geïnspireerd door de prachtige marmeren trap van het Versace-paleis, fascineert de serie met zijn prachtige combinatie van architecturale decors en een verfijnd palet van kleuren.
Barocco Metallics
Iconische motieven met barokke bloemranken en acanthusbladeren in verbluffende tonen en met moderne spiegeleffecten: pure elegantie en onmiskenbaar Versace erfgoed. Subtiele florale decors en een delicaat kleurenschema maken de speciale charme van deze luxueuze, speelse lichte wanddecoraties.
Découpage
Le Coupe des Dieux, acanthusbladeren, bloemranken en Animalier-motieven: De opvallende serie brengt een Best of the Versace-iconografie samen in een idiosyncratische decoupagetechniek.
Barocco Birds
Exotisme ontmoet weelderige kleuren: de all-over prints van de serie combineren tropische paradijsvogels met de gouden barokke details die zo kenmerkend zijn voor Versace.
Eterno
De subtiele meanderranken en houtdecors van deze serie zijn ontleend aan het geometrische visgraatpatroon van het parket van de Villa Versace - en geven de weelderige collectie een modern en tijdloos aspect.