Origin Wunderkammer behang 347463
Origin Wunderkammer behang
Artikelnummer: 346-347463
Adviesprijs per rol €59,50
Afmetingen: 10M lang x 53CM breed
Patroon: 26,5cm

Kleur: fuchsia, grijs, zwart
Behangplaksel: Perfax roze
Kwaliteit: vliesbehang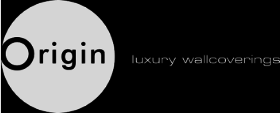 Wunderkammer
Opmerkelijk, extravagant en exclusief, dat is dit luxe vliesbehang van Origin – luxury wallcoverings met een tentoonstelling van diverse handgeschilderde schilderijen. Dit bijzondere design behang is een moderne versie van een buitengewoon klassieke muurdecoratie te herkennen uit musea of authentieke woninginrichtingen. Dit maakt het een buitengewoon "statement piece" voor het interieur. De handgemaakte schilderingen verrijken de gewaagde wandbekleding met extra persoonlijkheid en een ambachtelijk karakter en voorzien hiermee het interieur van een unieke identiteit.
De stijlvolle fuchsia roze kleur maakt het behang bijzonder extravagant en sfeervol. Door de paarse ondertoon straalt fuchsia roze luxe en kwaliteit uit en voorziet het een interieur van klasse en stijl. Dit paars / roze vliesbehang past hierdoor goed bij een modieuze, retro of eclectische woonstijl met allure.
Het behang kan goed worden toegepast in alle droge ruimtes van het huis. De woonkamer, slaapkamer, hal of werkruimte, dit HD vliesbehang transformeert ieder vertrek tot een sfeervol geheel. Indien het behang niet nat of vochtig wordt kan het zelfs geplakt worden in de keuken of in het toilet. De technische eigenschappen van dit HD vliesbehang maken het behang uitermate geschikt voor gebruik in zowel residentiële als professionele interieurs. De wandbekleding voldoet aan de hoogste eisen met betrekking tot wasbaarheid, lichtechtheid en brandvertragendheid waardoor het zeer goed toepasbaar is in bijvoorbeeld hotels, restaurants etc. Het behangdessin is gedrukt op een duurzame vliesdrager wat een goede verwerkbaarheid en milieuvriendelijkheid verzekert.