Origin Wunderkammer behang 347443
Origin Wunderkammer behang
Artikelnummer: 346-347443
Adviesprijs per rol €59,50
Afmetingen: 10M lang x 53CM breed
Patroon: 53cm

Kleur: zand, grijs
Behangplaksel: Perfax roze
Kwaliteit: vliesbehang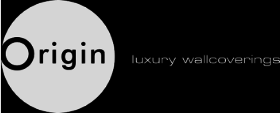 Wunderkammer
Dit modieuze Afrikaanse jungle behang van Origin – luxury wallcoverings geeft op elegante wijze een exotische touch aan een klassiek interieur. Een stijlvol en luxe vliesbehang waarop wilde dieren op een chique manier de show stelen. Het 'out of Africa' dessin bestaat uit authentieke handgemaakte gravures van onder andere zebra's, tijgers, flamingo's en palmbomen. Een bijzonder Afrikaans jungle design die de wandbekleding niet alleen verrijkt met een verfijnde tropische uitstraling maar ook voorziet van een uniek ambachtelijk karakter.
De stijlvolle klei grijze kleur maakt het vliesbehang een chique basis voor een klassiek, modern of zelfs industrieel interieur. Grijs behang heeft een neutraal en bescheiden karakter waardoor het de intensiteit van andere, levendige, kleuren verhoogt. De klei grijze kleur van deze luxe wandbekleding neigt meer naar licht taupe en heeft hierdoor een warmere uitstraling dan gebruikelijk grijs behang. Een sfeervolle grijstint die het interieur voorziet van een serene, warme en geborgen ambiance.
Het behang kan goed worden toegepast in alle droge ruimtes van het huis. De woonkamer, slaapkamer, hal of werkruimte, dit vliesbehang transformeert ieder vertrek tot een sfeervol geheel. Indien het behang niet nat of vochtig wordt kan het zelfs geplakt worden in de keuken of in het toilet. Door de toepassing van krijtverf of kalkverf tijdens het productieproces krijgt het behang een natuurlijke matte uitstraling. De technische eigenschappen van dit lijmdruk vliesbehang maken het behang uitermate geschikt voor gebruik in zowel residentiële als professionele interieurs. De wandbekleding voldoet aan de hoogste eisen met betrekking tot wasbaarheid, lichtechtheid en brandvertragendheid waardoor het zeer goed toepasbaar is in bijvoorbeeld hotels, restaurants etc. Het behangdessin is gedrukt op een duurzame vliesdrager wat een goede verwerkbaarheid en milieuvriendelijkheid verzekert.