Origin Wunderkammer behang 347454
Origin Wunderkammer behang
Artikelnummer: 346-347454
Adviesprijs per rol €59,50
Afmetingen: 10M lang x 53CM breed
Patroon: 53cm

Kleur: zwart, goud
Behangplaksel: Perfax roze
Kwaliteit: vliesbehang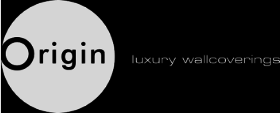 Wunderkammer
Modern zebra behang van Origin – luxury wallcoverings. Deze modieuze gestreepte wilde dieren verrijken dit hoogwaardige vliesbehang met een bijzonder stijlvol streep motief. Anders dan chic behang met dierenprint of dierenhuid toont deze wandbekleding de zebra's in het geheel. Door de hoge dichtheid ontstaat een buitengewoon gracieus zebraprint streep effect op de wand. Dit maakt het een opvallende muurdecoratie voor het creëren van een uitzonderlijke muur in een gewaagd interieur.
De elegante goud kleur geeft het behang een weelderige uitstraling. Deze modieuze metallic verrijkt een ruimte met sophisticated glamour en creëert een gevoel van rijkdom. Daarnaast zorgt goudkleurig behang voor een warme en rustgevende ambiance. Dit maakt goud behang zeer geschikt voor in een strak modern, klassiek chic, retro of eclectisch interieur.
Het behang kan goed worden toegepast in alle droge ruimtes van het huis. De woonkamer, slaapkamer, hal of werkruimte, dit vliesbehang transformeert ieder vertrek tot een sfeervol geheel. Indien het behang niet nat of vochtig wordt kan het zelfs geplakt worden in de keuken of in het toilet. Verrijkt met een ambachtelijk aangebrachte zijdeglans verflaag krijgt de wandbekleding het gevoel en uiterlijk van glanzende zijde. De technische eigenschappen van dit zijdedruk vliesbehang maken het behang uitermate geschikt voor gebruik in zowel residentiële als professionele interieurs. De wandbekleding voldoet aan de hoogste eisen met betrekking tot wasbaarheid, lichtechtheid en brandvertragendheid waardoor het zeer goed toepasbaar is in bijvoorbeeld hotels, restaurants etc. Het behangdessin is gedrukt op een duurzame vliesdrager wat een goede verwerkbaarheid en milieuvriendelijkheid verzekert.